News Alerts
Buzzworthy
Summer is in full swing here at the center but the fun has just begun! We are so excited for all of the events and special guests we have this month! Making lasting memories with your kiddo is the best part of our job!
Happy 4th of July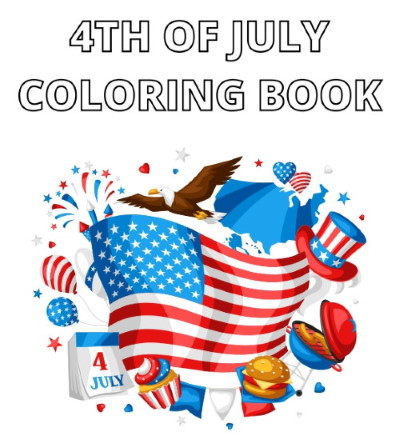 You've made your BBQ plans, the flags are out and you have patriotic dessert recipes pinned. But, don't forget an important ingredient in your 4th of July celebrations - helping our children understand the national importance of this day. For small children, some of the concepts can be difficult. You can start by discussing what is Independence Day and why we celebrate the signing of the Declaration of Independence on July 4th, 1776. A great craft and fun discussion can center around the meaning of the stars and stripes on our flag. It's fun to talk about how our flag has changed through the years and why. Check Pinterest for fun, easy flag craft tutorials. A great way to show our patriotism year-round is by thanking a soldier for their service to our country. Discuss with your kids the sacrifices made for their freedom and take the opportunity to explain why it's important to honor our soldiers by saying "thank you" to those who put themselves in harm's way.
On Friday, July 2nd we will be throwing our own birthday bash for America. The kiddos will all be wearing the special shirts we have made throughout the week. We also will be having a special lunch and treats. No birthday is complete without a cake. The kids will all get to celebrate the birthday of America with their friends and teachers.
Finally, we also have a great coloring book of Patriotic American Symbols such as the Statue of Liberty and a bald eagle to download for free.
Coloring Book
International Day of Friendship
July 30th
True friendship cannot be found, it has to be earned. Our families and the friendships we have created is the most valuable thing for all of us here at First Steps Early Childhood Learning Center because we have earned it. Happy Friendship Day!
In honor of Friendship Day we will be making a fruit salad. Each kiddo can bring in a piece of their favorite fruit to add to the Friendship Salad.
On this Friendship Day keep in mind the power of your smile, it is the first step in making new friends. – Catherine Pulsifer
Reminders
Just a friendly reminder, if you would like your child to use sun screen/bug spray we are able to apply here at the center with a medical consent form. Please feel free to drop off at the office at your convenience.
Happy July 4th. In observance, our center will be closed on Monday, July 5th.
Events
July 2nd: America's Birthday Bash
July 4th: Happy 4th of July
July 5th: Closed for the 4th of July
July 9th: Mexican Fiesta!!!
July 15th: Carnival Day w/special guest JoJo the Clown
July 19th: Babaloo Music at 2:30 pm
July 23rd: Dino Dig
July 30th: Dress up as your favorite super hero/Disney character
July 30th: Friendship Day (bring your fruit for the Friendship Salad)
Newsletters