Pre-K
4 - 5 year olds
Welcome to the Pre-Kindergarten program at First Steps Early Childhood Learning Center! With such an emphasis on the importance of Kindergarten readiness today, our stimulating Pre-K program stresses development of the whole child: socially, emotionally, physically, and intellectually. Our goal is to help your Pre-Kindergartener to develop a love for learning through their own direct experiences with people, objects, events and ideas.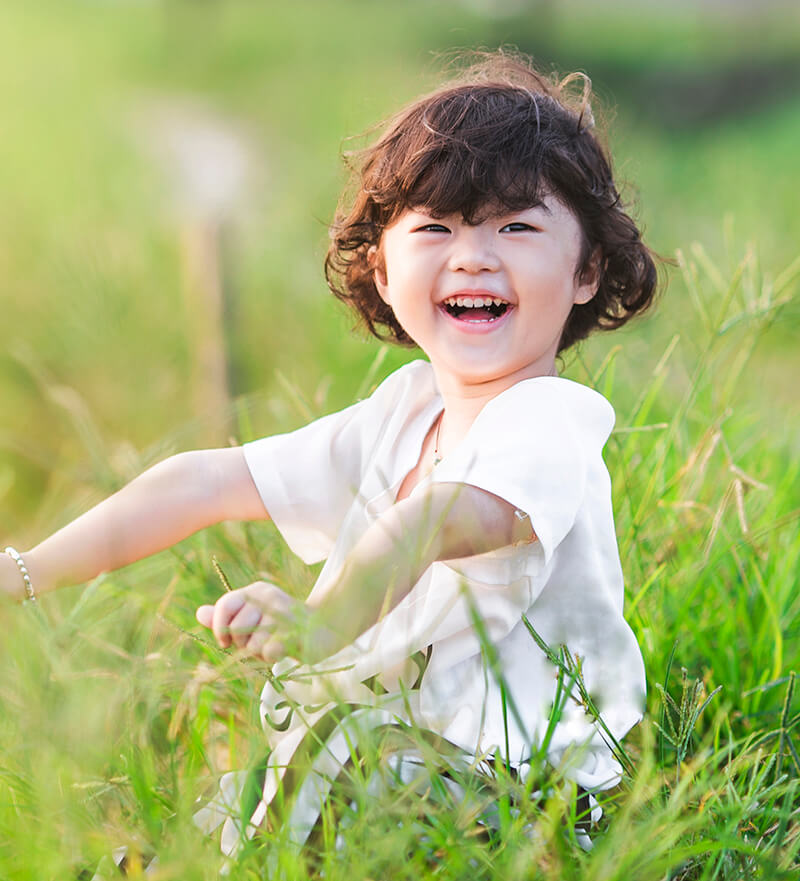 Our Program is built around the State of Missouri approved Early Childhood curriculum High Scope, and includes the following areas:
Reading Readiness
Language Arts
Math Concepts and Number Recognition
Science and Discovery
Introduction to Writing
Social Studies
Computers
Creative Arts
Dramatic Activities
Introduction to Spanish
Music and Creative Movement
Physical Fitness/Gym
Practical Life Skills
Positive Self-Concept and Social Development Activities
In addition, every month we focus on one of the following special Value Themes to assist in the character development of our young students:
Confidence
Kindness
Friendship
Love and Joy
Self-control
Compassion
Understanding
Fairness
Politeness
Responsibility
Thankfulness
Caring and Sharing
Our Pre-Kindergarten classroom is designed with the following specialized learning centers that provide unlimited educational opportunities through self-directed exploration and fun!
Reading Center
Math Concepts
Science and Discovery
Sensorial
Construction
Dramatic Play
Music and Movement
Puzzles and Games
Groups and Ratios
Your child's Teacher will give you a detailed written report each evening at pick-up that outlines his/her day. First Steps follows an adult to child ratio of 1:10 in the Pre-Kindergarten Classroom at all times.
Sample Daily Schedule
6:30 - 8:30 a.m. Greeting and Organized Free Play
8:30 - 9:30 a.m. Group Time, Morning Message, Music and Movement, Calendar
9:30 - 9:45 a.m. Restroom, Wash Hands
9:45 - 10:00 a.m. Morning Snack
10:00 - 10:30 a.m. Special Rotation (Spanish, P.E., Music, Library, and Art)
10:30 - 11:30 a.m. Language and Literacy Activities
11:30 - 12:00 p.m. Outdoor Play or Gross Motor Activities Inside
12:00 - 12:15 p.m. Restroom, Wash Hands
12:15 - 12:45 p.m. Lunch (Monthly Menu)
12:45 - 1:00 p.m. Clean Up, Restroom and Story Time
1:00 - 2:15 p.m. Nap Time
2:15 - 3:00 p.m. Math Activities
3:00 - 3:30 p.m. Clean Up, Wash Hands, Afternoon Snack
3:30 - 4:00 p.m. Science Activities
4:00 - 4:30 p.m. Outdoor Play or Gross Motor Activities Inside
4:30 - 5:00 p.m. Choice Time (blocks, dramatic play, art, etc.)
5:00 - 5:15 p.m. Clean Up
5:15 - 6:00 p.m. Closing Activities
Enrolling a Pre-K student at First Steps Childcare, read our student supply list for items you will need to supply.